Christina over at
*Bunting, Books, and Bainbridge*
is hosting a fab linky party to celebrate 2012.
The best thing I did this year was to start blogging! I started my lil ol' blog in July of 2012, and it's been such a rewarding experience. I was so nervous at first... why would anyone think my ideas were any good? But the awesome thing about every. single. blogger is that we ALL have fabulous ideas, whether we have 1 follower or 1,000 followers! One other benefit I've gained from blogging is actually reading other blogs. I learned quickly that you need to read and follow others' blogs if you want followers of your own, and in the process of doing that, I've picked up so many amazing tips, tricks, lesson ideas, etc. So THANK YOU!! :)
I would say my favorite post was probably more of a post for me... it was the one titled
Keeping Up with the Joneses
. I'm kinda feeling that way again right now, so it's a good reminder for me to keep doing my thing no matter what others are doing :) But you might like my
Fiction Frenzy
post. I love it too... maybe because the lessons were so successful in my class!
My favorite paid product I made was probably my
I Have, Who Has Differentiated Telling Time
. I just love how everyone can play this game, no matter their level. I'm thinking about making another set, as this one seemed geared more towards a higher bunch of kiddos.
My favorite freebie has to be my
"What's the Scoop?"
current events activity. You can read my blog post about it
HERE
. I love how quick and easy it is for me as a teacher, plus I'm fulfilling one of my social studies benchmarks! Win-win!!
Lastly, some of my favorite blogs I've started following this year are (in no particular order):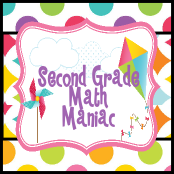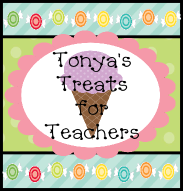 I could go on and on forever listing my "must read" blogs!
Alright, off to tend to my screaming baby... poor thing is so tired. She just needs to lay down and sleep for Pete's sake!