Alright, Bloggy Friends. You've convinced me! I have a personal Instagram account that I've had for almost a year, and I had ZERO intentions of creating a teacher Instagram account. It just seemed like one more thing to do. But I've succumbed to peer pressure. I just saw all the fun everyone was having and had to join in!
My username is: hippohoorayforsecondgrade if you want to come along for the ride. If you are an Instagrammer, leave your username in the comments so I can follow you :)
Here's one of the pics I posted today:
We were using Google Docs to quiz kids on their understanding of figurative language. Kids think it's fun, and I love how all the data is sent to me in a convenient spread sheet.
Side Note: Does anyone know if/how I can link my personal account and my teacher account? I don't really want to be logging in and out to switch accounts.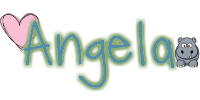 5