Raindrops on roses and whiskers on kittens...
Nevermind :)
I hope you all had a wonderful Easter today! Before we get started, here are the winners of my
Beach Bash!
giveaway:
Tori's Teacher Tips
and Jean from
Diving into 2nd Grade!!!
YAY!! I will be emailing you ladies shortly :) If you didn't win, it's 20% off (along with the rest of my
store
) until midnight tonight!
Up next...
This week we're sharing some of our favorite things.
Favorite Store(s):
I know I'm only supposed to do one, but I just can't narrow it down!
For Me:
LOVE Loft!
For My Babies:
Oh man, this place is DANGEROUS!
For Everything Else:
No explanation needed :)
Favorite TV Show:
Hands down. Funniest show on television!
Favorite Food:
FLAUTAS!
Oh man. Now my mouth is watering! It's chicken rolled up in a tortilla and then deep fried. Although we bake ours instead as a healthier version.
Favorite Restaurant:
Another tough one. I'm going to go with...
Mmmmm... those California Chicken Burgers... SO TASTY! My son calls this place "Red Robin Yummm!" LOL :)
Hop over and link up with
Latoya
if you get a chance! I'd love to hear about your favorite things!!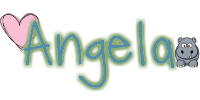 4